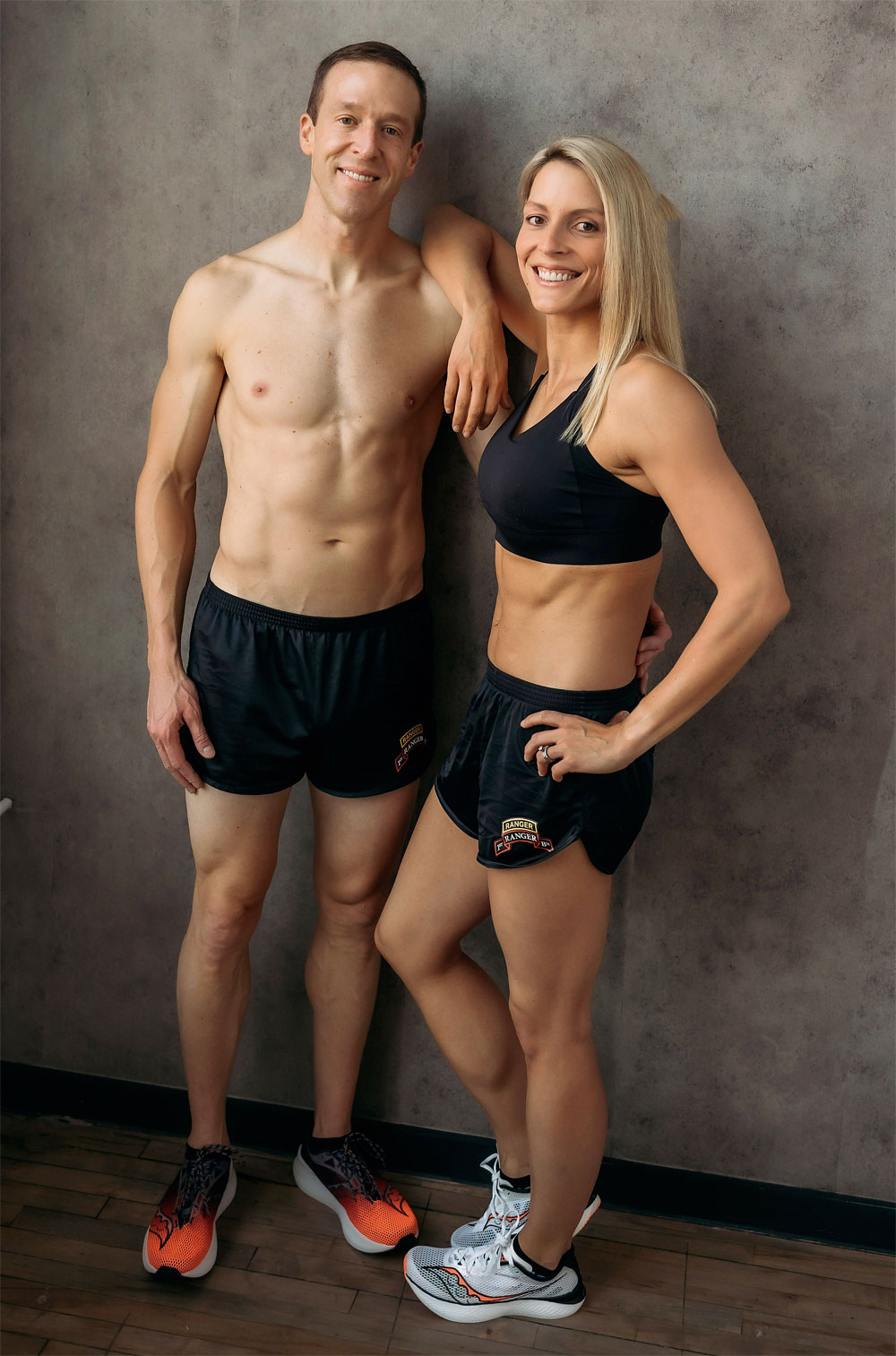 We are athletes that believe in using nutrition and fitness to help achieve life's many goals. We have enjoyed challenging ourselves through many activities including triathlons, ultramarathons, mountain biking, strength training and snowboarding. Once we started our fitness journey we quickly realized that nutrition was vitally important to success as an athlete as well as feeling our best in everyday life. As a physician and pharmacist we have learned that focusing on our health is important for a good quality of life.
Scott's fitness journey started with a childhood turkey trot. Running has always been a family activity. He had a grandfather that instilled a passion for achieving goals by running marathons into his 80s. The desire for fitness was always there but it really took off after joining the military in 2001. After 9/11 Scott decided to enlist and spent 4 years as an Army Ranger in the 1st Ranger Battalion. During 4 deployments to Iraq and Afghanistan he learned how to push himself beyond his limits to complete any mission. This drive to complete tasks has taught him how to be self motivated.
It was not long after we met that Jessica started to find enjoyment in fitness as well. She started running half marathons and learned that challenging yourself ends with an amazing feeling of achievement. Shortly after we got married we decided to try something new and started racing triathlons. It wasn't long before we had completed a full length Ironman triathlon. Even with two children and full-time jobs we completed 4x Ironmans, 6x half Ironmans, a 100 mile ultramarathon, 2x 50 mile ultramarathons, 12x marathons and countless shorter races.
Now that we have a family we enjoy educating our children and sharing our passions with them.  We understand the challenges of having busy schedules with full-time work and children while still trying to fit in a healthy lifestyle. We believe that keeping things fun and simple are keys to success. Through nutrition and fitness tips we want to help others realize that a busy life doesn't have to stop you from reaching your ambitions.
Nutrition and fitness have become normal parts of our everyday lives and we have a desire to share this passion. We have a goal to encourage others so they can enjoy focusing on their health as much as we have. Our supplements are designed to help you reach your health and fitness goals in a simple and successful way.